who we are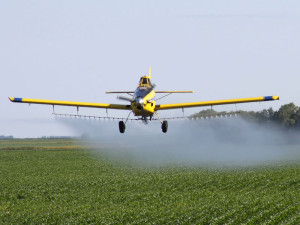 Arty's Air Service Ltd is a family owned Aerial Agricultural business. We provide an aerial application service, chemical and seed retail as well as agronomy services. Founded in 1978, Arty's Air has grown from a single plane operation to a multi plane operation that services across Western Canada. We have been serving Southern Manitoba for over 37 years.
our history
1978 -
Arty's Air started spraying in 1978 with one Ag. truck and shortly after the fleet grew to five Ag. trucks.
1994 -
In 1994 we bought our first two Weatherlys, eventuality operating 5 Weatherlys a couple years later.
2008 -
In 2008 we purchased our first two turbine Air Tractor 402s Planes. Since then we phased out of all our Weatherlys and now operate five turbine Air Tractor 502s Planes and two Air Tractor 402s Planes.
2016 -
We currently operate with top of the line equipment as we feel it is very important that we provide the best job possible to our customers.
job opportunities
We are currently looking for experienced pilots.  If you meet the following requirements, please email your resume to keith@artysair.com
Clean flight and safety record
Have a minium of 1000 hours of turbine experience on AT802, 602, 502 or 402 Air Tractors
Experience in Forestry Protection and Ag. Applications
Excellent operating knowledge of SATLOC GPS and Agnav Systems
Proficient in speaking, reading and writing English
Insurable
Maintain journey logs following Transport Canada guidelines
Work with customer and ground support crews in a professional manner
Updated medical
our team
Sean has over 10 years Ag. pilot experience and has a agriculture and...

Harv is our ground sprayer operator and has over 20 years experience....